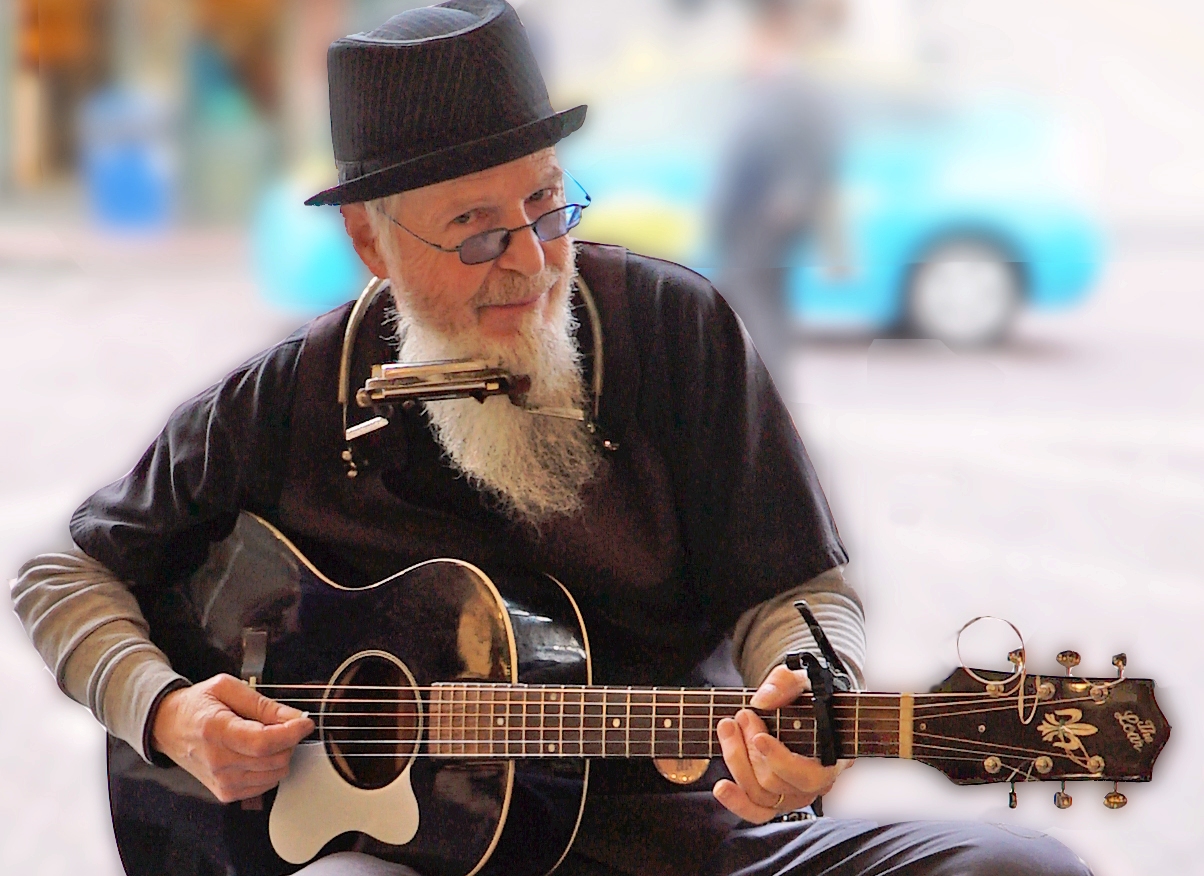 PK Dwyer is a songwriter, creative force, and blues busker extraordinaire. PK is also a living piece of music history, much of it connected to the Seattle area and Pacific Northwest, with the distinction of being recognized as the first to busk at the Pike Place Market in 1972 [forming and fronting the bands Felix & the Freelicks and PK Dwyer & the Live Wires].
He is also the founder of the influential proto-punk band The Jitters and creator of the musical personas George Michael Jackson, Hollywood Dick Doll, and Pioneer Square Jim. In 2006 PK Dwyer felt the calling to go back to his roots as a full time busker — preferring street corners and farmers markets to the bar scene and club circuit. PK writes and performs his own unique style of rollicking acoustic roots & blues which has become known to his fans as Cosmic American Blues and Sidewalk Hipster Blues. click here to visit his website.
Come and listen on Friday from 4 to 6pm at the S Everett Farmers Market at the Everett Mall.